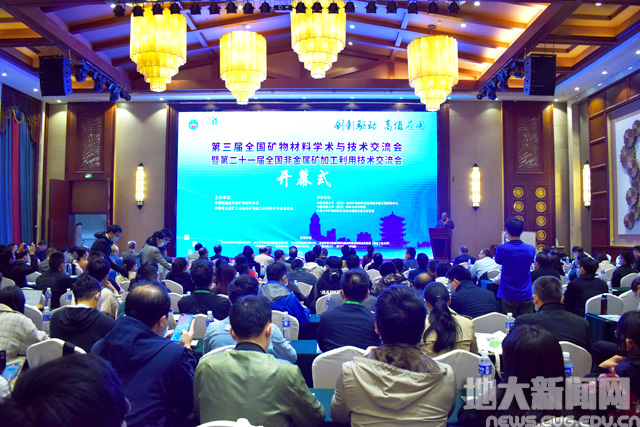 The Third National Academic and Technical Exchange Conference on Mineral Materials, hosted by the Mineral Materials Branch of the Chinese Ceramic Society (CCS) and Professional Committee of Mineral Processing and Utilization Technology of China Non-metallic Materials Industry Association (CNMIA), and organized by CUG, was held in Wuhan from October 15 to 17.

Over 400 experts, scholars, entrepreneurs, and representatives from the CCS, CNMIA, the Canadian Academy of Engineering, the University of Alberta, and other higher education institutions, research institutions, and enterprises participated in the conference.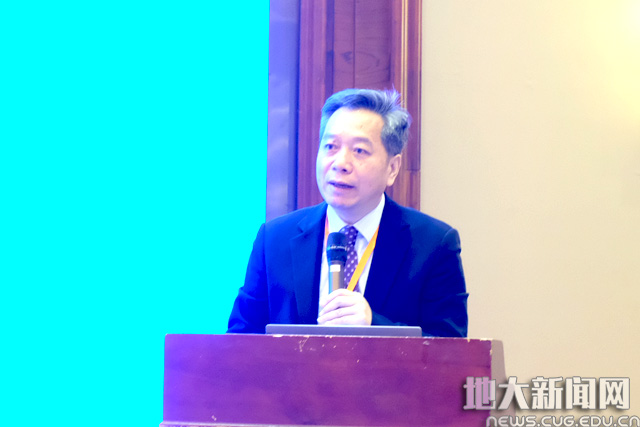 ZHOU Aiguo, Vice President of CUG, delivers a welcome speech
With the theme of "innovation and high-value application", the conference focused on scientific progress and technological innovation of mineral materials and deep processing of non-metallic minerals, application development of mineral materials and integration of industry-education-research.
(Edited and translated from the Chinese version)